Part 40: A Mercenary Mission
It was February 2015 and the search for a scenery acquisition was just beginning. I was in the middle of working on the St. Paul library acquisition, when I was ordered to travel to Washington, D.C. for a short three-day trip. The purpose of the trip was to hire a nationally recognized Masonic scholar who could write the text panels and object labels for the six galleries in the Ladd Museum. There was simply not enough time in the day for me to take on this task too. I had suggested that we hire another professional for that specific reason. It was early 2015 and there were too much for one person to manage.
The CEO had directed me to request and schedule a series of meetings there to make the necessary introductions and pitch the project in its entirety. He wanted to hire either Art De Hoyos or Brent Morris. While we were in the DC area, we would also examine Masonic museums, libraries, and architectural ornamentation at both the House of the Temple and the George Washington Masonic Memorial Museum in Alexandria, Virginia. Sean Graystone would host the DC tour while Mark Tabbert would host the Alexandria tour.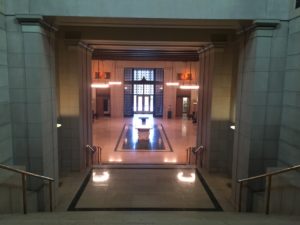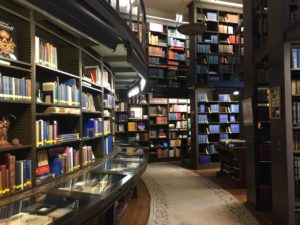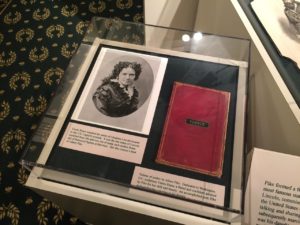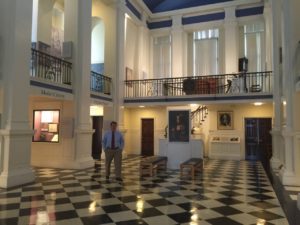 Regardless of my busy schedule, I jumped at the chance to get at least one more Masonic scholar on board. I was being placed in charge of too many projects and needed someone who could quickly create the necessary text and timelines concerning the history of the Fraternity and the origins of speculative masonry for the Museum. I knew that an exhibit required an extensive amount of research and fact checking prior to finalizing the text panels and object labels. I needed at least one professional to guarantee that we would meet the necessary text deadlines, thus ensuring the museum's overall success for the opening.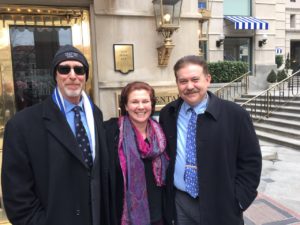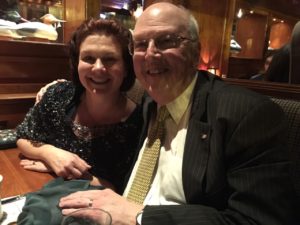 Besides the obvious business, I was excited to see my friends again and update them on various projects. The previous fall we had all participated at the Scottish Rite Research Society Symposium (October 4, 2014), held in the new Chicago Scottish Rite building (Bloomingdale, Illinois). It had been delightful to reconnect with everyone after a few years apart, sharing my current research and upcoming restoration projects. I always enjoyed the battle of wits and discussion of Masonic theories.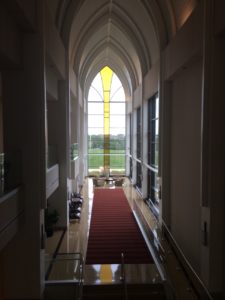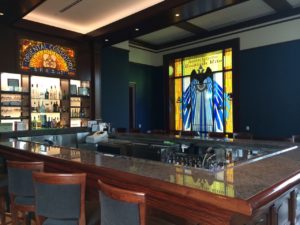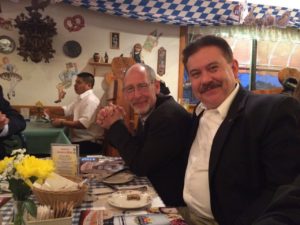 The DC trip was delightful, but I knew that no one was not on board yet. During our various meetings, I sensed their concern and hesitation to join the project. They knew that we were trying to accomplish a difficult feat in an incredibly compressed timeline. Hesitant to jump on board our big shiny ship, the whole endeavor could quickly sink like the Titanic. I had the same feeling; unless we stayed on task and hit every single deadline proposed by the museum team that the exhibit would not be ready for opening day.
On the morning of our departure for home, I asked Brent to pick me up from our hotel at 6:00AM on his way into work. I wanted to discuss a few details and make a personal plea. Critical to the success of this project was having someone else on board as it could not end up like the library acquisition – just me and my parents.
I met separately with each scholar that morning, proposing the same thing – that they BOTH work on the project. We could fly them out to Minnesota so that they could personally examine my preliminary selection of exhibit artifacts and thematic layout for the six galleries. They would also meet the museum team, discuss the necessary timelines, and make their final decision whether to participate after the trip.
Thankfully, both Art and Brent agreed to this proposal. I had a huge feeling of relief as I descended the front steps at the Temple and entered the waiting airport shuttle. On our way to the airport, I described my tentative plan to the CEO and their hesitancy to join our endeavor. He agreed that the DC trip was a success and he would start the paperwork for their travels upon his return.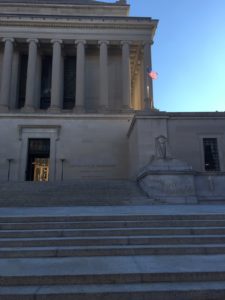 It was during the second leg of our return flight to MSP, that I would encounter my first real sense of doubt about the general director's qualifications. Sitting next to him in the plane, he looked at me an asked, "Why would anyone ever become a Mason?" I froze.
This caught me off guard and I wondered whether I was being set up for a little joke. His expression didn't change and he continued to slightly smile at me. It was no joke. "Nope," I thought, "I am not even entering this conversation." I was not going to play this game and I quietly whispered that he better ask my husband Andrew. After all, my husband had joined the Fraternity in Cambridge just a few years ago. He still carried that genuine enthusiasm and glow that almost every newly raised Mason emanates from his core.
The general director's question, however, greatly concerned me. I couldn't possibly comprehend why anyone working at a Masonic Heritage Center would EVER ask that question. For the record, the general director is a Mason.
As I turned away and opened a book, I stared at the page for quite a while, listening to the hum of the plane. I began to ponder my traveling companion and his background. What strengths did he bring to the project? I honestly couldn't think of any. Sure, he was friendly, but was there a hidden skill that I had yet to encounter? The only thing that I really knew about him was that he had known the CEO for years and returned to his home in Duluth every weekend.
To be continued…