Part 42: Well-behaved Women Seldom Make History
The CEO was insistent that my shipping inventory for the St. Paul Masonic Library should have been flawless; any mistakes made during the two-week span allotted to record 10,000 items was unacceptable. This was part of his continued argument to shelve unprocessed and unidentifiable books in the Nelson Library. This current course of action did not bode well for the future Fort Scott scenery collection. Furthermore, the CEO 's statements repeatedly devalued the significance of our acquisition, explaining that it contained nothing unique; many of the texts were already available as scans.
"But we have many first edition and signed copies, as well as books with important inscriptions," I explained. "Many of these signatures include famous individuals, such as Ulysses S. Grant, Albert Mackey, Albert Pike, A. E. Ames, A.T.C. Pierson, and Manly P. Hall."
Unmoved by my logic, he was adamant that we should not have to open up every single book in order to process the entire collection, especially if there were duplicates. "For example," he continued "We don't need more than one set Mackey Encyclopedias do we? We only need to keep the one that is in the best condition, so why waste time on examining the others?"
"We might want to keep MORE than that one set if there is a signed set by the author who gifted it to a Grand Master of Minnesota," I persisted. "That is just one of many reasons why we need to actually open every book and to determine which ones we keep!" I further explained that many old books contained hidden artifacts like Masonic petitions, personal letters, or even money. This was the main reason to actually open up and LOOK in each book. Unfortunately, my arguments fell on deaf ears.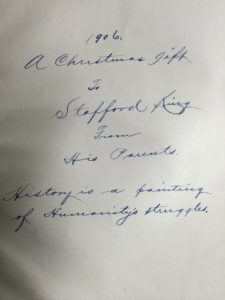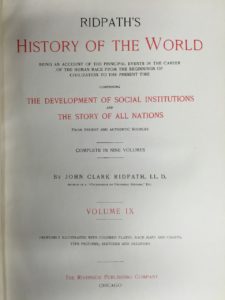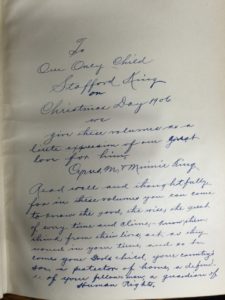 This was my first ethical struggle with what was happening to incoming acquisitions at the Minnesota Masonic Heritage Center. As I sought the advice of fraternal scholars and librarians nationwide, they all expressed disbelief that anyone would request to NOT process an acquisition prior to placing it on display. Then many scholars suggested another cause for his mandate: If you don't know really know what you have, you'll never know what goes missing. My colleagues bluntly explained that as I held all of the institutional memory associated with this acquisition, my job was in peril. I would be systematically discredited and then dismissed, effectively silencing me.
Regardless of their warnings, I focused on the final endgame – safeguarding this collection and other acquisitions for future scholars. Using a new strategy, I explained that the boxes holding the St. Paul library acquisition had been hastily piled in the basement of the processing center when they were removed from record storage three months prior. I had not been able to put the boxes on the main floor due to their sheer weight and my back injury, expressing concern about the current storage environment and potential for damage. A leak in spring could destroy the entire collection. This approach worked, and the CEO approved a temporary hire for four weeks to solely get the books off of the floor. I then immediately requested that we hire the main librarian at the Minneapolis Scottish Rite, Peter Tomlinson, as he was familiar with historic publications and available immediately.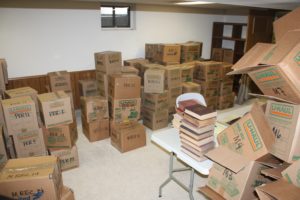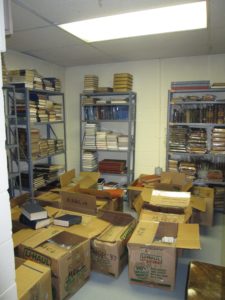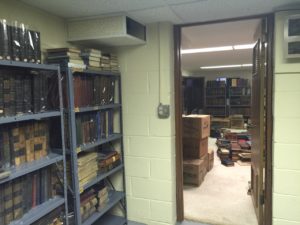 My ethics required me to do everything possible to honor my word with the Valley of St. Paul, even if this was not the case of my employer. I was determined to process the library prior to placing the books on the Nelson Library shelves. Therefore, I would seek highly skilled volunteers after Peter's four-week employment ended, specifically assistance of experienced archivists, specifically retired university professors. This would cost the Minnesota Masonic Heritage Center NOTHING and I would still feel that I kept my word.
On January 29, 2015, I emailed an update to the CEO and general director, detailing our progress on the library collection. The document noted that in just four weeks, Peter had successfully assembled 24 metal shelving units and updated information in the original shipping excel spreadsheet as boxes were unpacked. This spreadsheet could then be inputted into a future software system. Peter also took digital images of each item that he handled, entering the necessary information pertaining to the publisher, previous ownership, and signature editions. They would also have photographic documentation of the collection to pair with the information in the excel spreadsheet.
By February 1, 2016, there only remained 450 religious books in 21 boxes, 40 classical books in 2 boxes, 75 philosophical works in 3 boxes, and the dozens of boxes containing Masonic periodicals, as well as various Proceedings from a variety of fraternal organizations. Realistically, only the bound periodicals would ever be placed on library shelves due to the fragility of unbound periodicals. Although we couldn't assign local identifiers without appropriate software, we initially processed enough books to place on the Nelson Library shelves for opening day. There remained ample time to complete the collection prior to June 24, 2016.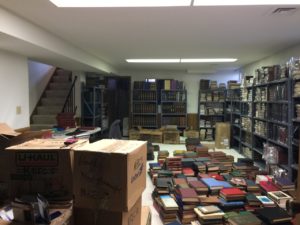 Among the many individuals to help during the spring of 2016, professors emeritus Jean Montgomery and Dr. Larry Hill spent months unpacking the remaining boxes and organizing the contents. Jean is an individual with many attributes, including leading the archival documentation for the U of MN Theatre Department and Centennial Showboat, as well serving multiple roles at USITT. She was also the editor for my dissertation! Dr. Hill is a theatre historian, past Scottish Rite theatre research colleague of Lance Brockman, contributor to "Heredom," contributor to the "Theatre of the Fraternity" exhibit catalogue, and also served in multiple roles for USITT. There are many more qualifications for each, much to numerous to mention. They each understood my plight and wanted to ensure this collection to remain intact for future scholars. Furthermore, Dr. Hill's brother, Dave M. Hill, was Right Worshipful Senior Grand Warden in Michigan. All of my volunteers had had decades of experience creating archival databases and cataloguing publications; they were also familiar with the Fraternity.
I continued to work on the lodge room mural and restoration preparation upstairs while my volunteer crew processed the books downstairs.
To be continued…