Part 189: Thomas G. Moses with Edward A. Morange
The final artist that accompanied Thomas G. Moses, John H. Young and Hardesty Maratta on their sketching trips in 1883 was Edward A. Morange. At the time, Morange was working as the scenic artist for the Grand Opera House in Chicago. He would later work as a scenic artist for the Academy of Music and New National Theatre in Washington D. C., as well as, the National Theatre in Baltimore, Maryland, prior to establishing the studio Gates & Morange.
Born in Cold Springs, New York during 1865, Morange was trained at the Art Institute of Chicago and the Corcoran School of Fine Arts in Washington. D.C. His early leanings and ambitions toward architecture and civil engineering were set aside for a career in scenic art and design. Fortunately, he had an opportunity to secure a position in a scenic studio and later with the Grand Opera House in Chicago. The pictorial appeal of scenic art called to him and he remained with this theatrical profession.
However, his involvement in the performing arts would not solely focus on scenery production. In 1914 Edward A. Morange was be listed as the Director for a silent movie, "The Great Diamond Robbery, " a six-reel film was assembled by the Playgoer's Film Company of New York City. Wallace Eddinger starred as detective Dick Brummage in a case involving a Brazilian adventurous (Gail Kane) and the theft of the fabulous Romanoff diamonds. When Detective Brummage proved Kane's guilt, she took poison. The film was based on the play by Edward M. Alfriend and A. C. Wheeler.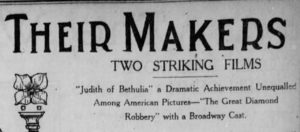 On March 20, 1914, the New York Tribune published, "At last a theatrical manager has put on a legitimate drama, with a cast composed entirely of screen novices, but stage veterans. The resulting motion picture more than justifies the effort…'The Great Diamond Robbery' is a melodrama which was produced in New York about twenty years ago, when it ran for about a year in the American Theatre. It is adorned with regular melodrama features, such as a beautiful villainess, a working girl heroine and gallant detective, who foils assorted criminals and marries the working girl. But the story is nevertheless one that holds attention."

Morange had an extremely interesting life, but little is available in terms of his family and private affairs. He married in the 1890s and had two children, Julia and Leonard. Only five years after the debut of his movie, Morange would lose his son, Leonard Sowersby Morange, to the war. A WWI aviator, Leonard would be the first Bronxville resident who died during WWI. Leonard was noted as an expert piano player who could hear a song once and repeat it. His obituary noted that Leonard was inspired by Jerome Kern, a fellow Bronxville resident and longtime friend of his father Edward A, Morange. It is recorded that Kern wrote "Smoke Gets in Your Eyes" in the Morange home and had hoped that Leonard would return home from the war and possibly join him in musical venues. This interesting fact was recently reprinted in the "Journal Sentinel" on May 24, 2014 ("RAF pilot was 1st Bronxville resident killed in WWI." May 24, 2014).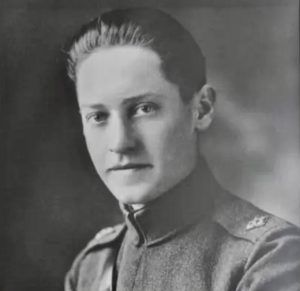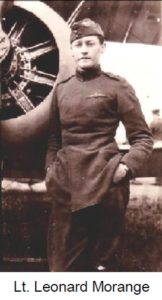 In 1930, Edward Morange was still listed in the census as an artist, working in the scene painting industry. At the time, he was sixty-five years old and living with his wife Julia (b. 1867) in Bronxville, New York. The census listed that they also had a maid who lived with them. By 1940 Morange was living at 80 Sagamore Rd. in Eastchester Town, Westchester County, New York.   He was now with his daughter Leila (b. 1904), her husband Leland Hanson (b. 1899), their two children Joan (1930) and Lealand Jr. (b. 1931), and two servants. In 1955, Morange died on the even of his ninetieth birthday.
To be continued…