As it is the Thanksgiving holiday, I have decided to share some scenery from the Blue Lodge design depicting a ship. Typically, the Masonic rocky shore scene includes either a painted ship or a cut-out ship that hooks onto the backdrop. In one Valley, they replaced the original ship with an obvious Thanksgiving decoration (the Mayflower). It is one of those "in-house" alterations that just makes me smile.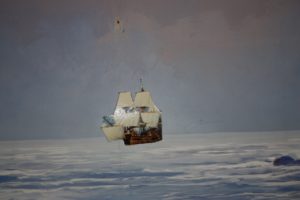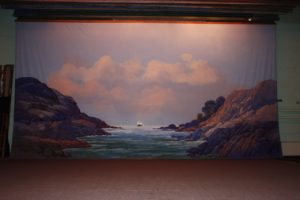 and the alternate for the same Scottish Rite Valley…
I have also included a few other original examples for context.